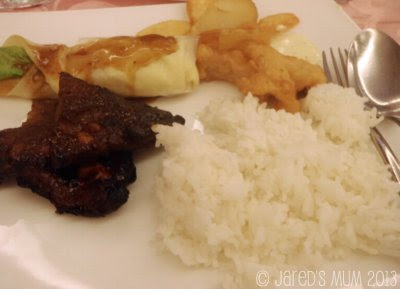 We had the chance to attend an Aristocrat Kiddie Party just last week and we really had quite a wonderful experience. This is the adult platter I got for myself and I must tell you, even when I was not able to sample all the dishes that were served that day, I simply love their pork barbecue with peanut java sauce, as well as the fresh lumpiang ubod, being a veggie lover myself. I also love the crunchy fish fillet with tartar sauce.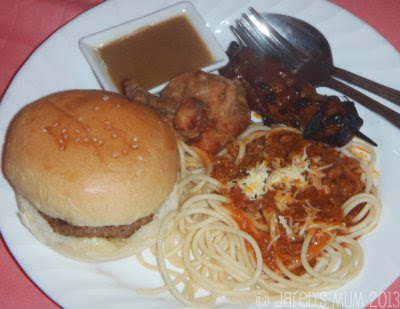 And can you just imagine the meal platter they served for the kiddos? Yes, they have a separate meal for the kids and it is fully loaded with burger, chicken lollies, pork barbecue and spaghetti. Any child would have been delighted, except for my little man who has very unique food fetish.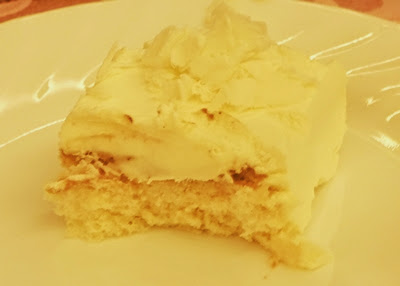 Oh well, we also capped our meal with this decadent dessert, which name escapes me now, it was recommend to us by one of the party hostesses and who am I to pass up the chance, right? And I am glad I tried it. It was delicious without being too sweet. Just the way I like my desserts.
This one-of-a-kind kiddie party is simply one of the best we've attended. It was complete with clowns on stilts, story telling activities as well with a magical kalesa ride come sunset. I bet if the birthday celebrants asked for it, the hosts will gladly throw cushions on the patio and decorate the entire place with their favorite Cartoon characters, too!
The Aristocrat
Roxas Boulevard Branch
432 San Andress Street, Malate, Manila
www.aristocrat.com.ph
{632}524-7671 up to 80
Sharing this gastronomic adventure with: