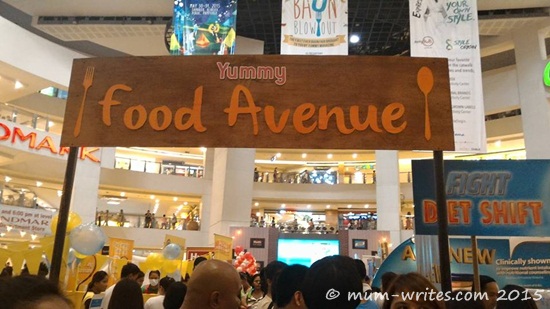 The recently concluded Yummy Big Baon Blowout was a delicious gathering of a number of Manila's tasty products and delectable finds. A foodie-at-heart, who cannot simply resist an enticing row of beautifully-crafted gastronomic treats, and a mum who struggles on a daily basis on what to prepare for the little man's school baon, I just had to check out what this food fair has to offer.
Here are a number of our delicious discoveries during the event held at the Trinoma Activity Center last 23 May, 2015: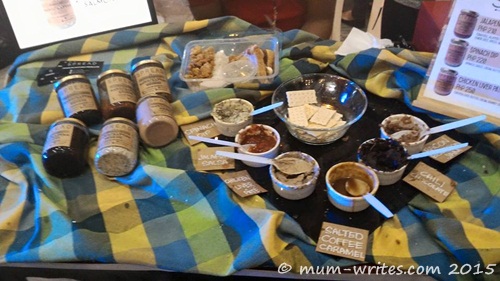 Spread By Chef Joaquin

~

They offer a wide selection of interesting and delicious spreads that are sure to match anyone's taste. The not-your-usual spread variants include Jalapeno Salsa, Spinach Dip, Chili Chocolate, Salted Coffee Caramel, and Spinach Dip, with prices ranging from Php210-Php320 per bottle. These mouth-watering spreads are perfect to pair with different breads and crackers.

Theo And Philo Chocolates ~ I thought this beautiful spread is enough to tell you how delicious the chocolate products from Theo and Philo are. They are also perfect as spreads and as ready snacks for those with sweet tooth. And what's even better is that they are 100% Philippine made!

The Juice Barista ~ offers a wide variety of healthy and refreshing blended smoothie and cold-pressed juice. They have a big selection of yummy juices and smoothies to choose from, perfect for one hot sunny day and also ideal to include in our little ones' baon for school.
These are but a few of the delicious stuff we tried out at the Yummy Big Baon Blowout. A number of other specialties and delicacies were also on display. Some are laid out on colorful round and square tablecloth and wrapped in very interesting packages, too. I shall be writing another post about our Yummy Big Baon Blowout experience on my mum blog, and I hope you check it out, too, once it is up.