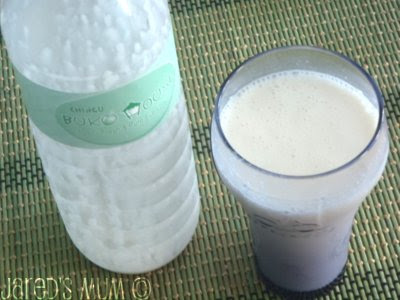 I can almost feel the summer heat and what good way to beat it than having a scoop of your favorite ice cream or having a glass of ice-cold water. A serving of my favorite local dessert, halo-halo, will be such a welcome treat, too! Downing an ice-cold glass of your favorite fruit drink is also perfect and that is what I did exactly.
A tall glass of this oh-so-delicious coconut shake did the trick! So I would always find myself making a beeline to this Buko stand whenever we went to the grocers. I simply love the marriage of a dash of shaved ice and coconut. It does help one to get by, especially on a particularly hot and humid afternoon. Even my little man would indulge me with a sip or two.
Oh well, I will make sure to get me another bottle of this drink when we go to the grocers later today to look for a nasopure product for my little one.