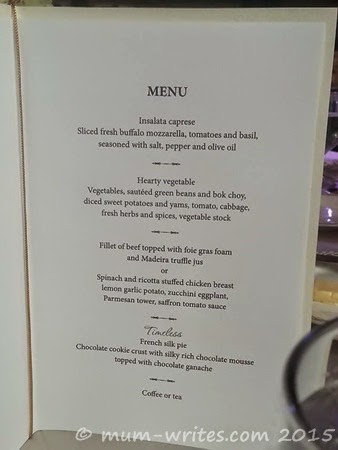 I had the pleasure of dining at The Conservatory of The Manila Peninsula recently when I attended the Downy Timeless Mother's Day event. They have prepared a sumptuous feast for all the mums in attendance that day. For starters, we are served delicious breads and pastries, as well as cheese and butter, while waiting for the meal to be served.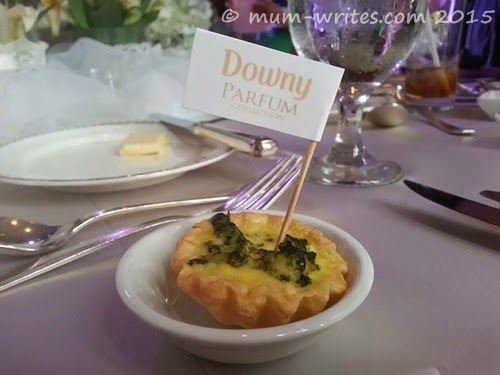 Insalata caprese was served next to to open our palates. The salad is a refreshing mix of sliced fresh buffalo mozzarella, tomatoes and basil, and seasoned with salt, pepper, and olive oil. I love this salad and it is also my first time to try fresh buffalo mozzarella.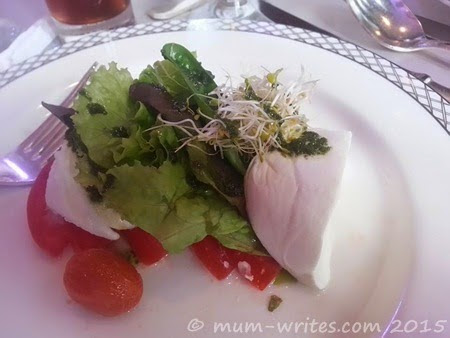 To get ready for our main meal, our hearty vegetable was served next. This is a tasty medley of vegetables, sauteed green beans and bok choy, diced sweet potatoes and yams, tomato and cabbage, with fresh herb and spices and I enjoyed it!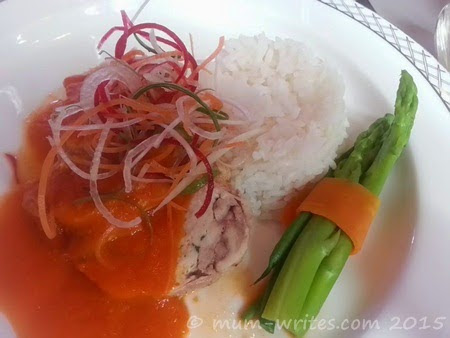 For the main course, I got a plateful of spinach and ricotta stuffed chicken breast with lemon garlic potato, zucchini, eggplant, Parmesan tower, topped with saffron tomato sauce. I find the chicken breast a bit bland but I love that this meal had rice and a couple of crunchy greens on the side.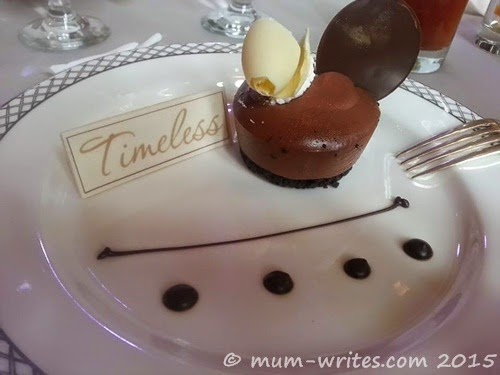 By the time the dessert is served I am already almost full, but I just cannot let the decadent French silk pie pass me by. The chewy chocolate cookie crust with silky rich chocolate mousse and topped with chocolate ganache paired with a cup of coffee is a perfect ending to this beautiful delightful meal.
For a complete dining pleasure, mums were also treated to a lovely rendition of timeless love songs by singer and actor Guji Lorenzana. Everyone enjoyed his version of beautiful ballads like She and All Of Me. I am not sure whether they use iphone to 3 5mm adapter during that performance, but it sure is a lovely treat and it made everyone enjoyed their meal more.
Other than it took a while for some dishes to be served, I only have compliments to the chef and all the staff of The Conservatory for this one special gustatory experience!
Have you tried eating at The Conservatory before? I would love to hear all about your experience! 🙂