St. Nicholas Catering and Restaurant Boodle Fight sa Bilao Sets on SALE!!!
There are many ways to bond with families and friends and one of those is eating together, enjoying the best food prepared and served with love.
This holiday season, why not eat with your family in the most exciting way – a boodle fight. When it comes to boodle fight, the place to be is at St. Nicholas Catering and Restaurant. It's a great thing that they are on sale!
For a special price of Php999.00, the Boodle Fight sa Bilao Set is indeed very affordable compared to other restaurants having the same idea. Restaurant diners have the option to choose from the of other Boodle Fight variants that the restaurant offers like from Palawan, Boracay, to Batangas for the same price of Php999.00.
BEST SELLER: The Hot and Juicy Shrimps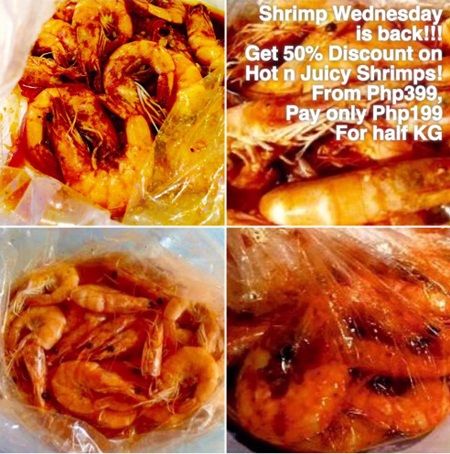 The restaurant's Hot and Juicy Shrimps are available in the following flavors/variants: regular, spicy, mild, sweet, and medium. The shrimps were sourced from Roxas City,known as the seafood capital of the Philippines. So it is guaranteed fresh!
Trivia: Did you know that Chef Nick personally came up with its signature sauce. And once you tasted it, mapapa extra-rice ka talaga! Continue reading →