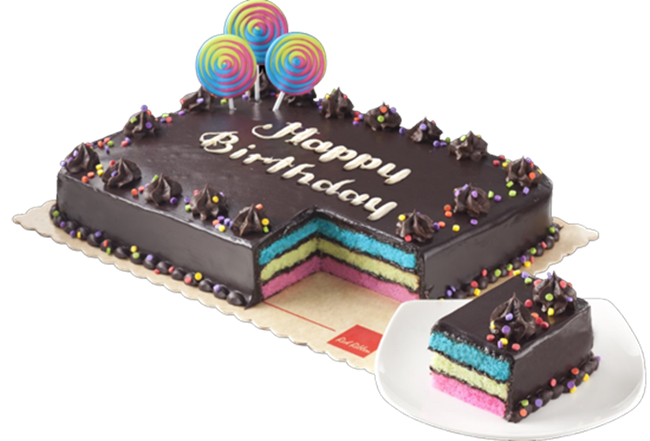 Red Ribbon introduces the new Rainbow Dedication Cake
Red Ribbon's Dedication Cake has always been a part of every Filipino celebration. The cakes' chocolatey goodness and the special touch from the personalized message written on it ever fails to tug at the heartstrings of the family. No wonder, it became a mainstay treat on occasions, especially during birthday parties.
This time, however, Red Ribbon adds a colorful twist to the delectable treat as it launches the new Red Ribbon Rainbow Dedication Cake.
"Red Ribbon Dedication Cake is well-loved by both kids and moms alike. That is why wecurated the ultimate kiddie birthday cake through the new Rainbow Dedication Cake," said Ned Bandojo, Head of Marketing of Red Ribbon. "The colorful and chocolatey goodness inside and out will certainly make birthday celebrations even more memorable."
The said cake is made up of colorful layers filled with luscious chocolate. It is also covered with rich chocolate icing and topped with chocolate rosettes, multi-colored confetti, and lollipops. Continue reading →