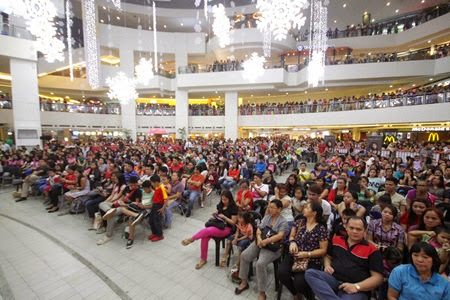 Jollibee lovers of all ages were treated to a grand musical holiday as the leading fast-food chain celebrated the harmony of the holiday season in the Jolly Jolly Joy Joy Christmas Special with Sarah Geronimo. The Pop Star Royalty and long-time Chickenjoy ambassador led the festivities, which were held at the Trinoma Activity Center, and shared Christmas joy through her heartwarming rendition of well-loved holiday carols and the new Jollibee theme song, "Jolly Jolly Joy Joy."
The musical event was hosted by events hosts Justin and Riki Flores. It also featured performances by today's most incredible talents including The VOice of the Philippines finalist Morissette Amon, singing heartthrob and former Yumbassador Sam Concepcion, and one of the most loved and respected vocals ensembles in the Philippines, The Company.
"Jollibee has always been a part of many Filipino families' Christmas tradition, and we are very honored and thankful for that," said Jollibee Marketing Manager Kent Mariano. "This is why we have made it our goal to make every day, not just Christmas, a celebration nalaging pasarap nang pasarap nang pasarap, just like our Chickenjoy."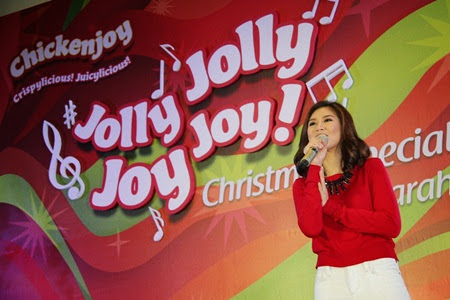 The highlight of the Jolly Jolly Joy Joy Christmas Special was Popstar Royalty and Jollibee brand ambassador Sarah Geronimo, who serenaded the crowd with songs from her newest album.
Press Release