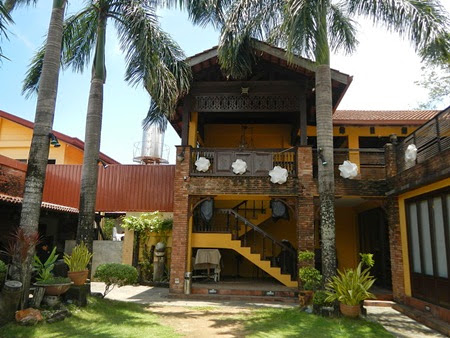 I had the chance to dine in at Bahay Na Tisa in Malolos City when I attended the local presscon for the upcoming Fiesta Republica 2015. I am a Malolos residence since time immemorial but I have never tried this local resto before. The place has such a lovely facade and I wonder why I did not discover it sooner. I was not able to take photos of the outside as the presscon was about to commence when we got there so I got one from Wikimedia Commons just to show you how it looks like.
I am not familiar about their regular menu, though, but our meals for that afternoon included these delectable dishes ~ callos and hamonado. It was my first time to try callos and I loved it!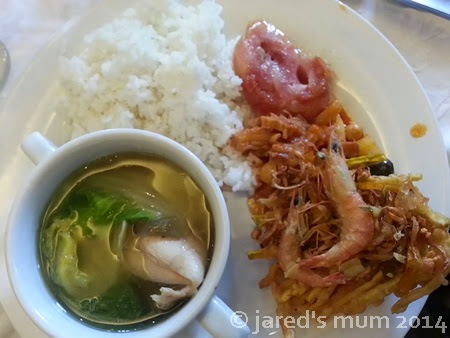 They served local dishes in line with the theme of the event and our full platter included a cup of steaming nilagang manok, okoy, and as mentioned, callos and hamonado, and, of course, paired with a cup of steam rice. I was very full by the time I finished my meal and I cannot exactly tell which of the stuff I ate is my favorite! I love okoy and theirs is just delicious! But I guess it was the callos that won me over. I loved the olives in it!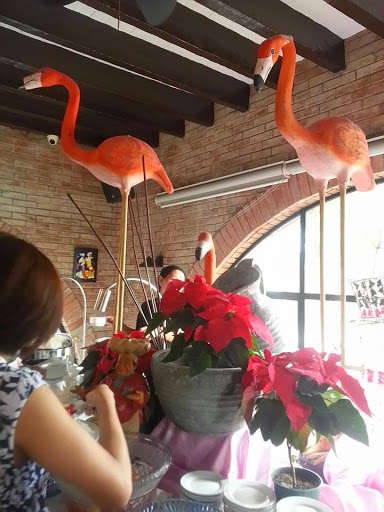 Although the place was packed at the time with local government officials and people from the media, I did have a very lovely dining experience. I love the food! I also enjoy the beautiful ambiance, especially when there was a singer serenading everyone with my favorite Ed Sheeran song while we were eating. I also love these flamingos that adorned the buffet table, as well as these beautiful poinsettias that remind me of my gorgeous pot at home.
Judging from the buffet they served at the time, I thought it will be a great idea to go back there at any given time. I just wish they would do something about the second floor loos, as a well-kept comfort room is a must in any establishment. Other than that, I give this place two thumbs up!
Reminiscing about my Bahay Na Tisa dining experience is really making me go hungry, so I will make sure to grab a bite after reading this interesting ad for petal pushers fancies. I do hope you get to check out the place, too, if you find yourself wandering around our lovely city. 🙂
Bahay Na Tisa
San Gabriel, Malolos City
{044} 791 1188
first image is by Judgefloro from Wikimedia Commons